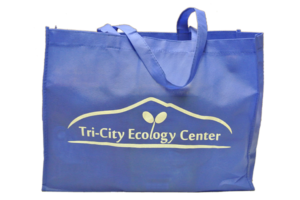 The bags are 5″ x 10″ x 15″ and are made of recycled materials.
The price is $ 2.50 each or $6.00 for 3. If your order needs to be mailed, the cost is $2.50 per order, regardless of the number of bags ordered.
We have several convenient ways to order and receive your bags:
Call 793-6222 or contact us at info@tricityecology.org
Send your order to TCEC, PO Box 674 Fremont, CA 94537.
You may pick up a bag on Thursdays from 11am to 2pm or by appointment.
Our address is:
Fremont Community Activities Center
3375 Country Dr.
Fremont 94536